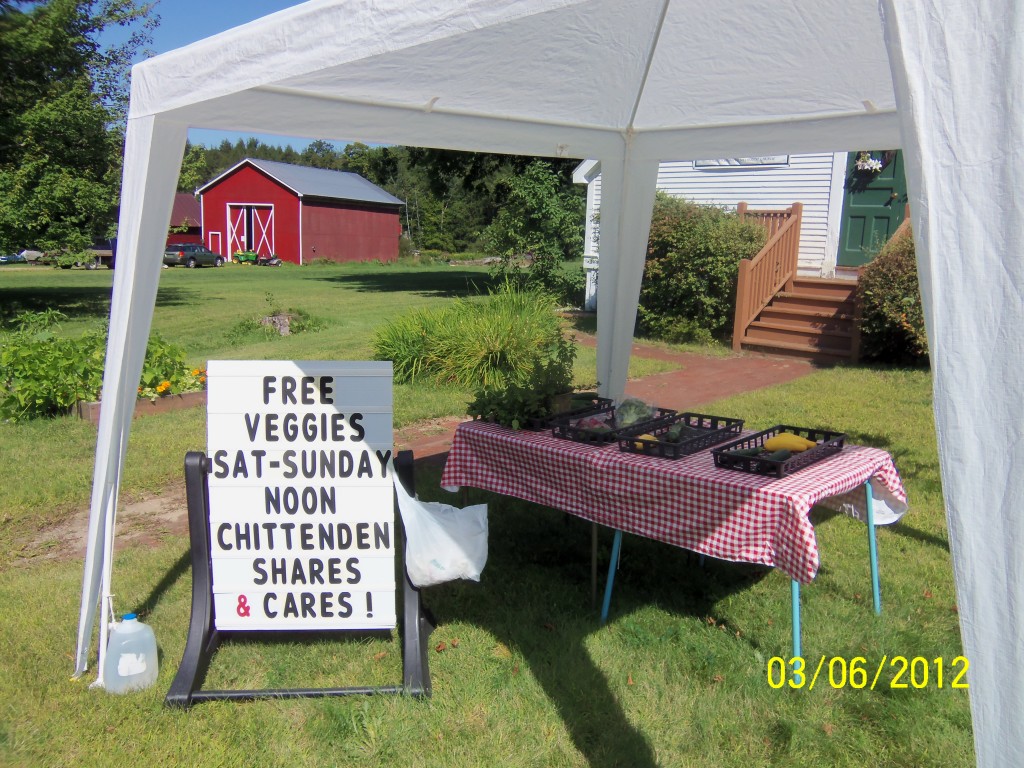 Church of the Wildwood, United Methodist Church in Chittenden, Vermont wanted a tactile way to connect to their community and reach out to their neighbors and positively impact their health and well-being. They came up with the idea of a "Harvest Table," that would act as a space where members of the community could give what they could and take what they needed.
They set up the Harvest Table under a tent in the small front lawn in front of the church and put up a sign advertising that anyone could leave extra produce or unused seeds and seedlings. They also invited people to take what they could use for their own homes and gardens in order to supplement their diet or plant their own food.
In addition, they created a garden with a few raised beds and planted greens, herbs, beans and cucumbers along with tomato vines on the fence around their church. They added this to the offerings at the Harvest Table.
Word of the Harvest Table spread around the community in Chittenden and donations began flowing in. In corn season, people would buy a dozen ears from a local farmer, and leave half for someone else. During cucumber season, the table overflowed with people's generosity. Members of the church would deliver the extra food to the local food kitchen each week.
Through the community garden and the Harvest Table, the church brought a sense of community to Chittenden and taught people about the importance of caring for both the earth and those in need.